"LET MJM CARE GIVERS TAKE CARE OF YOUR LOVED ONES"
PERSONAL CARE
We understand that with age, keeping up with personal hygiene and the completion of simple tasks can get extremely difficult. Let us take that burden off of you and your loved ones.
24/7 CARE
The security of your loved ones and your peace of mind is our main concern. We recognize the exhaustion that comes with looking after a loved one that needs around the clock care. Allow us to take a load off your back and clear your conscience, they will be in good hands.
Professional home care in South Africa
Our Home Care service is where MJM Care Givers began; however, there is nothing "Standard" about our Home Care service. Our sole aim continues to be to provide a premium service to facilitate our clients remaining in their own homes with dignity, independence, and control over their lives. Regardless of the level of support needed, a member of the MJM Care Givers team is available 24 hours a day, 365 days a year.
OUR HOME CARE SERVICES INCLUDE: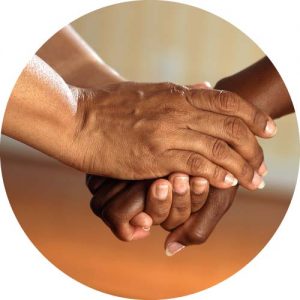 MJM Care Givers specialised Live-in Care service provides our clients with the reassurance of ongoing 24-hour support in the comfort of their own homes. It makes a huge difference to our client's lives to have that special person by their side offering constant support, allowing a greater level of independence, and ultimately facilitating a higher quality of life. Plus, live-in care is proven to reduce falls and admissions to hospital! We understand how daunting it can be to think about having an as-yet unknown carer in your own home. Our team of care experts use a variety of matchmaking techniques and go to great lengths to ensure that each fully trained MJM Care Givers support worker will fit in with our client's home life, needs and situation. For those who would prefer not to move towards a residential care setting, MJM Care Givers Live-In Care service provides an invaluable option which allows our clients to happily remain in their own home and receive all the support they require.
OUR live-in care services include:
TO MAKE AN APPOINTMENT
PLEASE CALL OR EMAIL US.


TO MAKE AN APPOINTMENT
PLEASE CALL OR EMAIL US.